Learning with Lextar
Learning and Development
Lextar cares about its employees' training and development, and invites internal and external outstanding lecturers and scholars to conduct selected courses every year. The courses are based on the training demand analysis according to the company's strategy, organizational development and personal growth.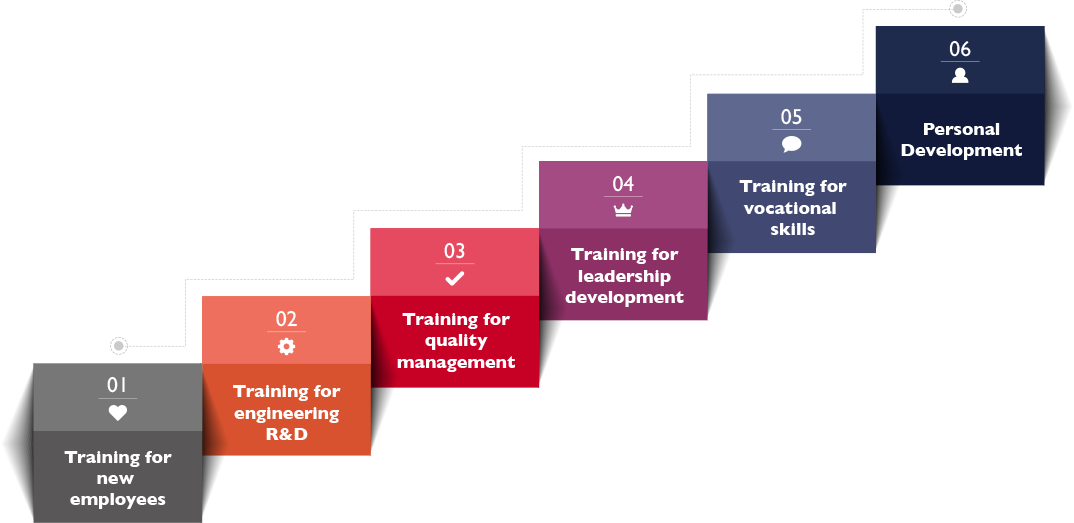 Completed Training Programs
We care about talent training and development. We offer various courses, events and projects to inspire our employees to grow and explore the unlimited talent potentialities.
Manufacturing Technology

Manufacturing Technology

The topics include: epi/chip,packag,light board/ bar , module, one-stop manufacturing chain. Provide in-depth cross-field learning experiences. Root the LED manufacturing capabilities.

Advanced
Opto-Electronics Engineering

Explore the cutting edge T.E.M.O. technology, (Thermal.Electrical.Mechanical.Optical). Extend the classroom to project development. Bridge the knowledge and practice of research and development.

Leadership

Grow the talent management ability. Aspire the potentiality of leadership. Prepare for career advancement.

Quality Control

Quality Control

Focus on the application of quality measures. Through quality competitions and consulting support, implement the awareness of quality

Forward-Looking Trends

Understand the industrial trend. Learn the emerging practices. Head towards the vision of smart manufacturing.