News Center
2019/08/22
Lextar to Releases New Mini LED Product Series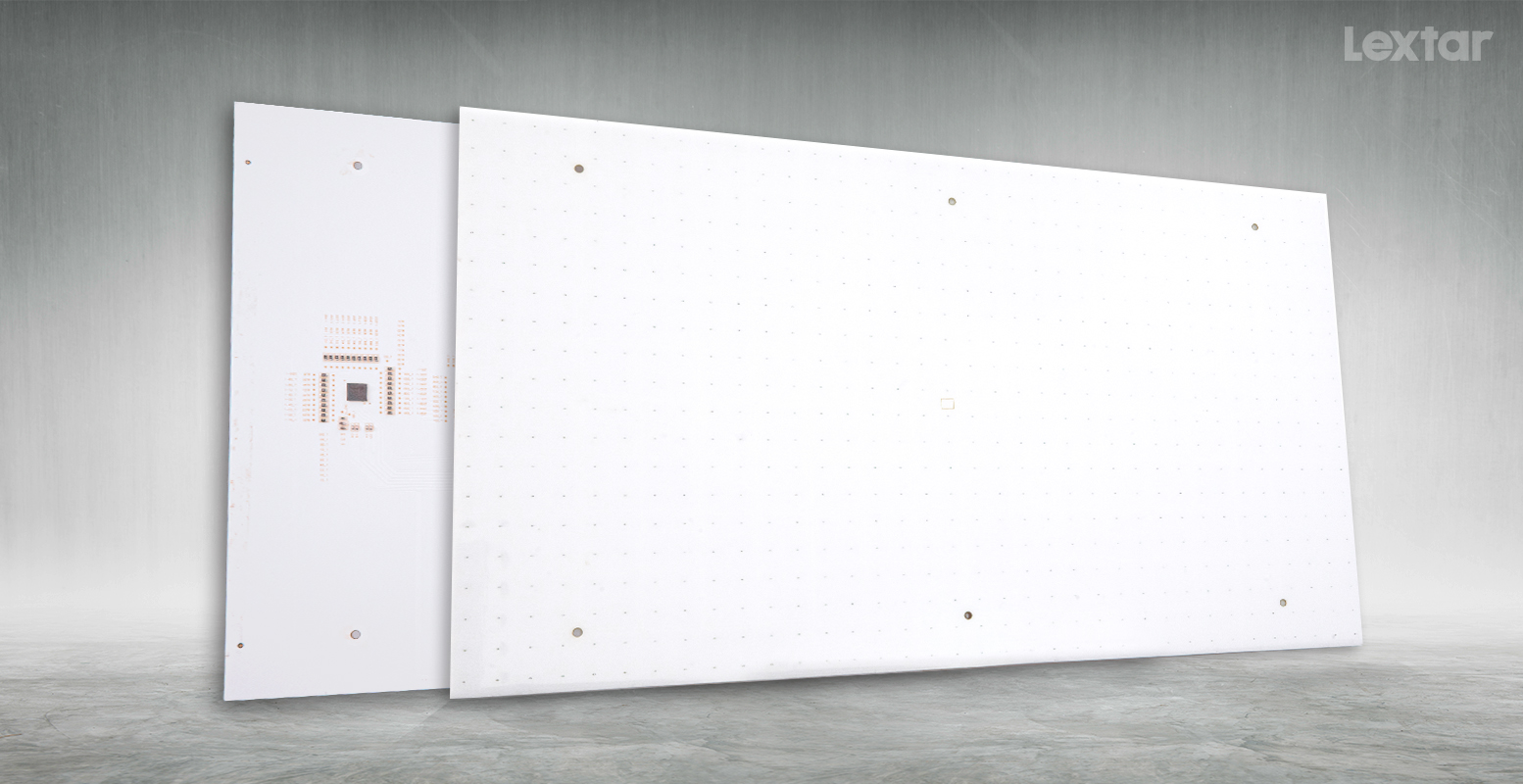 Lextar Electronics Corp ("Lextar" or the "Company") (TAIEX: 3698) will release a new series of Mini LED ready for mass production, including I-Mini Blue, the smart backlight module integrating mini LED and driver IC, which can realize high contrast and slim design and is already introduced to applications such as gaming laptop panel. At the same time, Lextar will also launch pitch 0.7mm UFP I-Mini RGB display as well as micro LED technology. Applications of the whole series will be presented in Touch Taiwan 2019 held in Nankang Exhibition Center during 28 to 30, August 2019.
The mini LED backlighting series released this time covers wide applications including TV, gaming monitor, laptop, automotive display and VR, demonstrating Lextar's speed in mini LED backlighting application deployment. Following the success of industry-leading mass production of mini LED backlighting, this year Lextar releases integrated I-Mini Blue backlight module, which integrates blue mini LED flip chip and driver IC to achieve high contrast, slim design and competitive cost in panel module assembly. Lextar's I-Mini Blue realizes new local dimming technology of over a thousand zones, which can precisely control the backlight and achieve dynamic contrast ratio of 1,000,000:1. This K-zone backlight solution is perfect for applications such as TV, gaming monitor and laptop. Meanwhile, Lextar will also exhibit AM (active matrix) mini LED backlight module adopting COG (chip on glass) technology. By transferring the blue mini LED chips on TFT glass panel, it is possible to achieve a local dimming of over 2,300 zones on a 2.9" panel. Through this, a small-sized panel can realize a stereopsis with high contrast and is suitable for VR applications.
For mini RGB display, Lextar introduces a lineup of fine pitch RGB display modules. The UFP I-mini RGB module, with an ultra fine pitch of P0.7, featuring high brightness, high contrast, sunlight readability and flexible in display size, is demonstrated in applications including signage, bus stop sign, chartplotter, automotive panel, HUD and tail light. In addition, Lextar also launches mini RGB LED series, including 1313 & 2121 with a 4-in-1 fine-pitch design, as well as single package of 1010 & 1515. Customers can select the most appropriate package according to the viewing distance. The product series is expected to mass produced by the end of this year.
In Touch Taiwan 2019, Lextar will also present the latest micro LED display technology, showing a 5.1" AM micro LED display. By assembling flip chip micro LED on the transparant glass, the brightness can reach up to 30,000 nits. This product not only shows micro LED's anti-strong light capability, but also proves Lextar's leading position in micro LED technology. Lextar's advanced opto-semiconductor components, including VCSEL for 3D sensing, IR LED, wearable application and UV package, are also one of the must-see points in Lextar's showcase.
Lextar stated that the display field has always been the application where Lextar possesses the most competitive advantage. Through the launch of new series of mini LED backlight and RGB display, Lextar fully demonstrates its mass production capability and will continuously commit to the development of next generation micro LED display technology. In the future, Lextar will devote to the cultivation in 3 major fields including display, automotive and advanced opto-semiconductor to apply the core technology to smart life. Visit Lextar event site for more product highlights.
Back